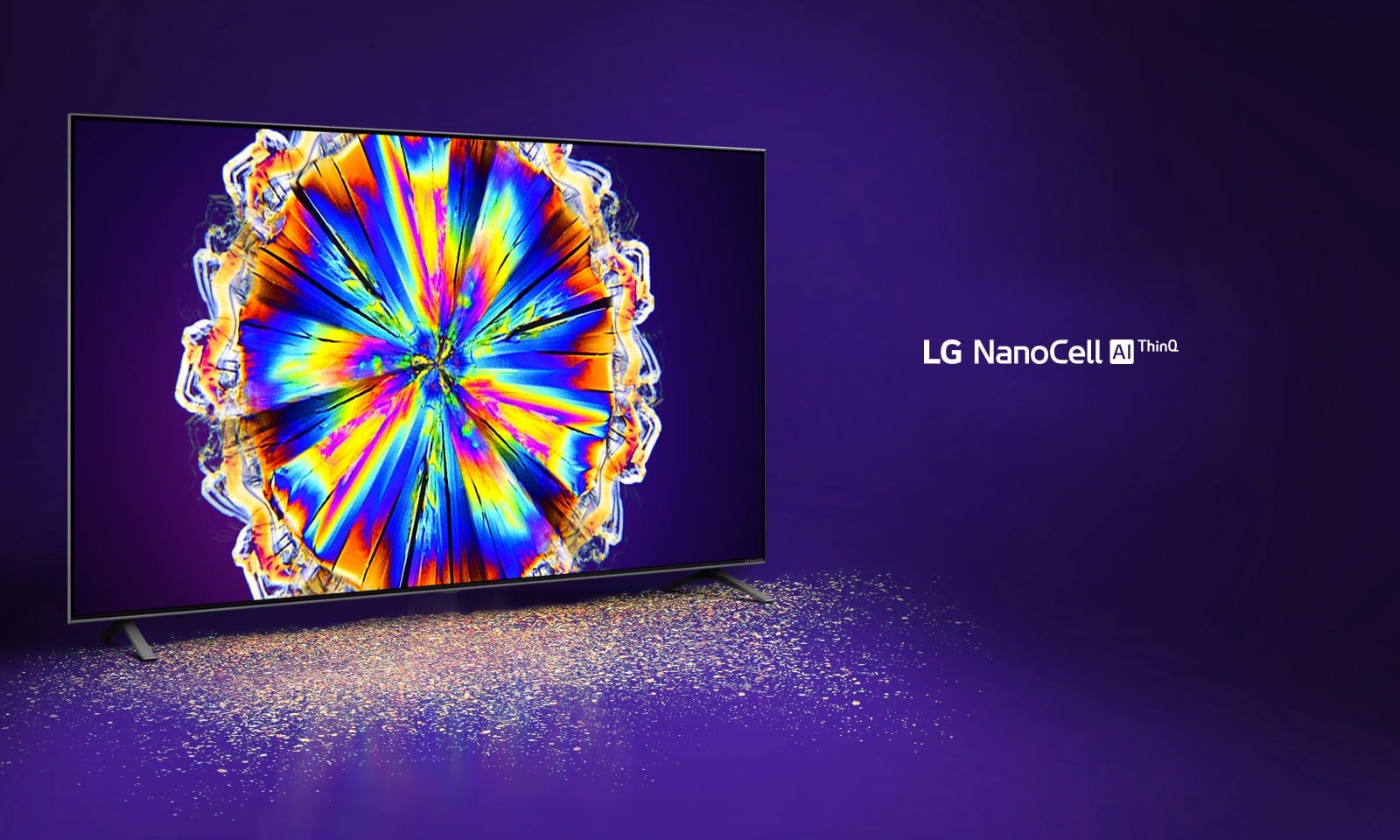 ---
The Pure Colors
Pure RGB colors are the key to realistic picture quality. NanoCell Technology applies nanoparticles that create purify colors by filtering out dull colors and enhancing the purity of the RGB spectrum.
Image simulated.
Conventional refers to LG's UHD TVs without NanoCell technology.
---
Real 4K Made by Pure Colors
NanoCell TV delivers a Real 4K that meets the international standard CM value. Discover the more brilliant and clear visual experience with Real 4K resolution completed by NanoCell Technology.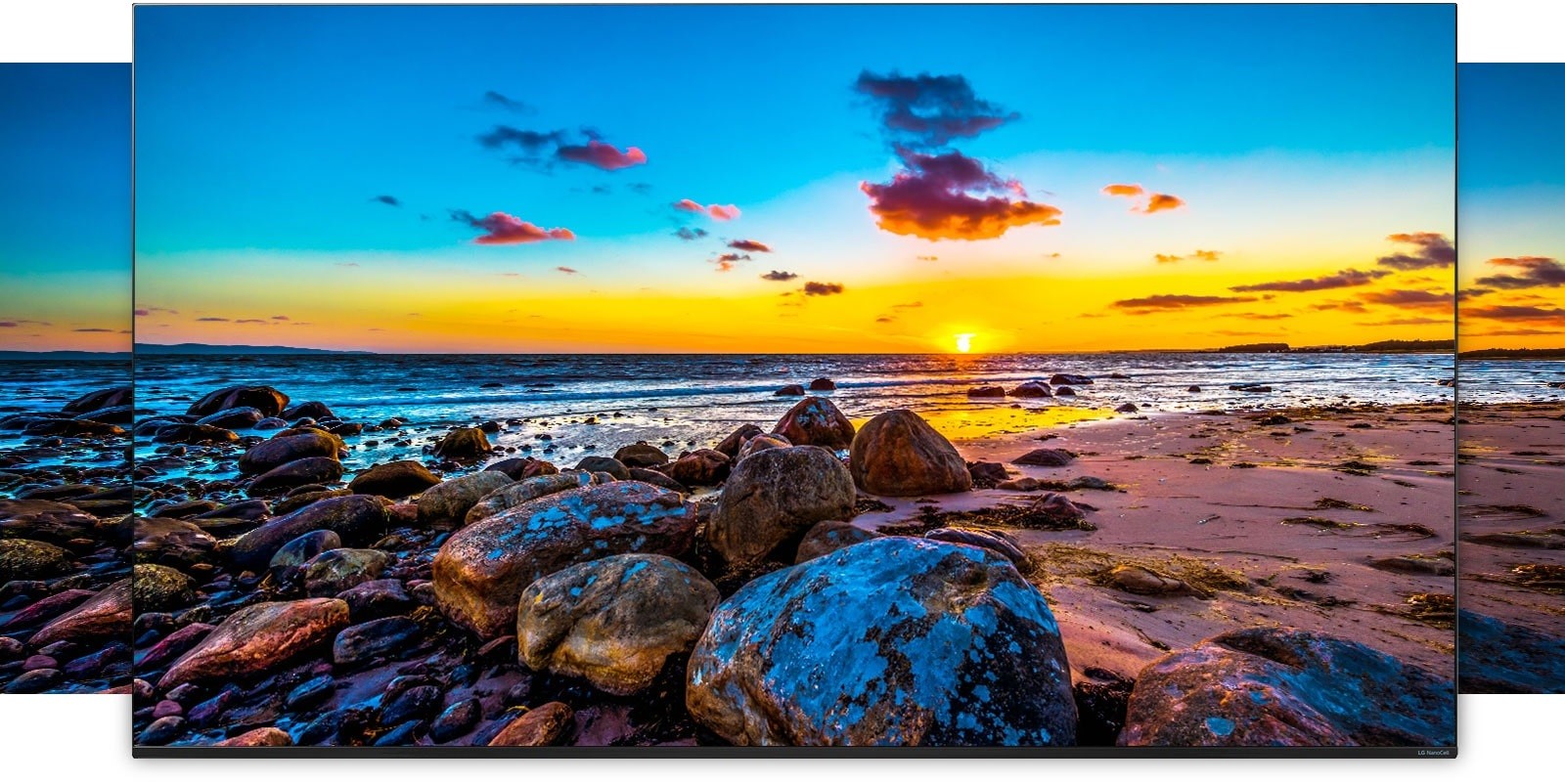 ---
Quad-Core Processor 4K
Upgrading Image and Sound More Real
NanoCell TV with the Quad core processor 4K eliminates noise and creates more dynamic color and contrast. Low-resolution images are up-scaled and reproduced at close to 4K quality images.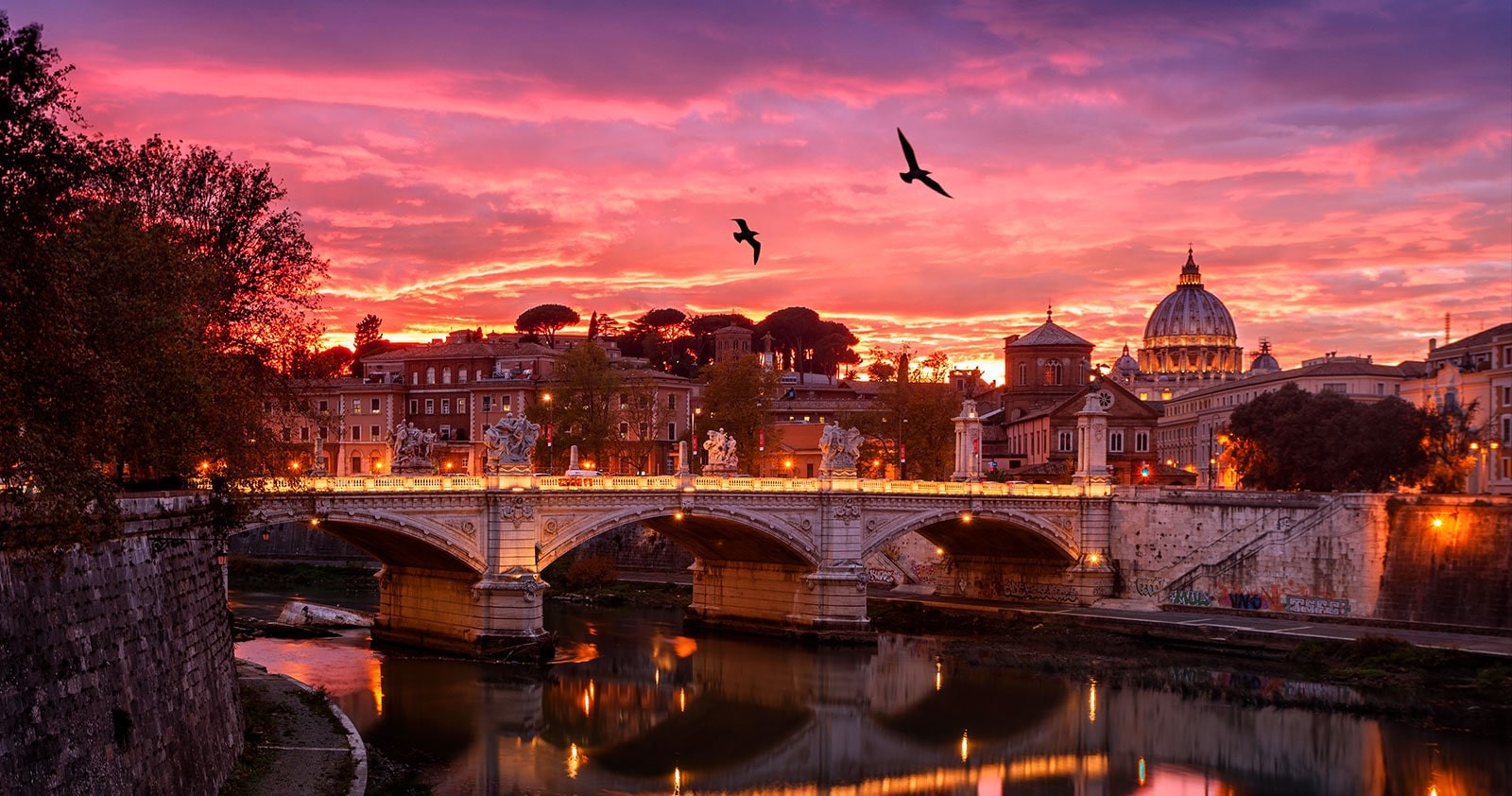 ---
Pure Colors Bring Battlefield in Front of You
NanoCell technology completes a virtual world that surpasses reality with Pure Colors, created through NanoCell Technology. In addition, various game features such as Low Input lag, HDMI 2.1 and HGiG allow you to enjoy a virtual world of improved graphics on real-time.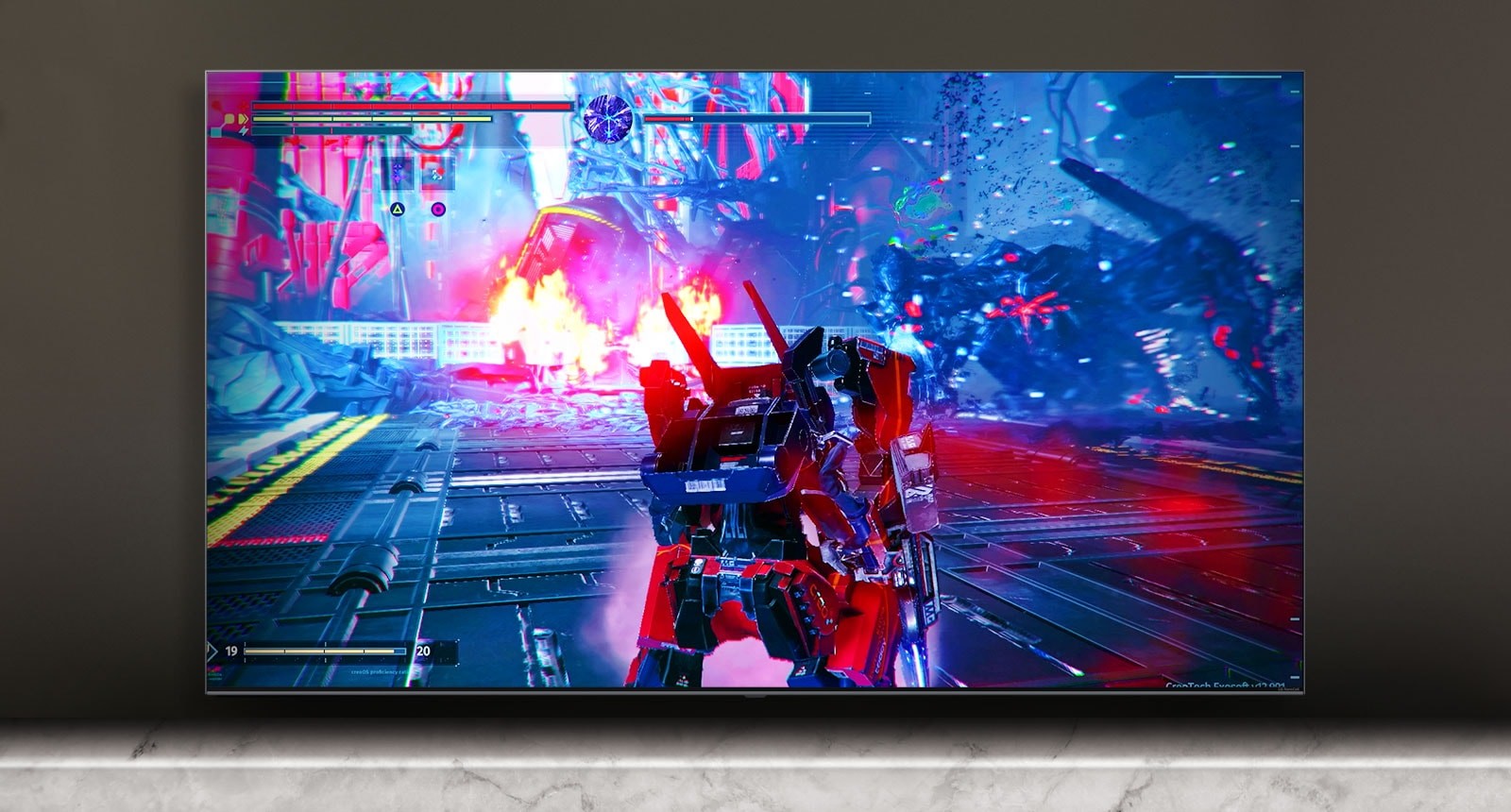 ---
ThinQ AI
Your Central Hub of Convenience
Intelligent LG ThinQ AI makes life all the more convenient. *Natural voice recognition allows you to command and control your Home IoT ecosystem.