LG XBOOM ON5
The All-in-One for Bold Party Sound
A Super Bass Boost, and other fun features deliver big, powerful beats that take the party atmosphere up a notch.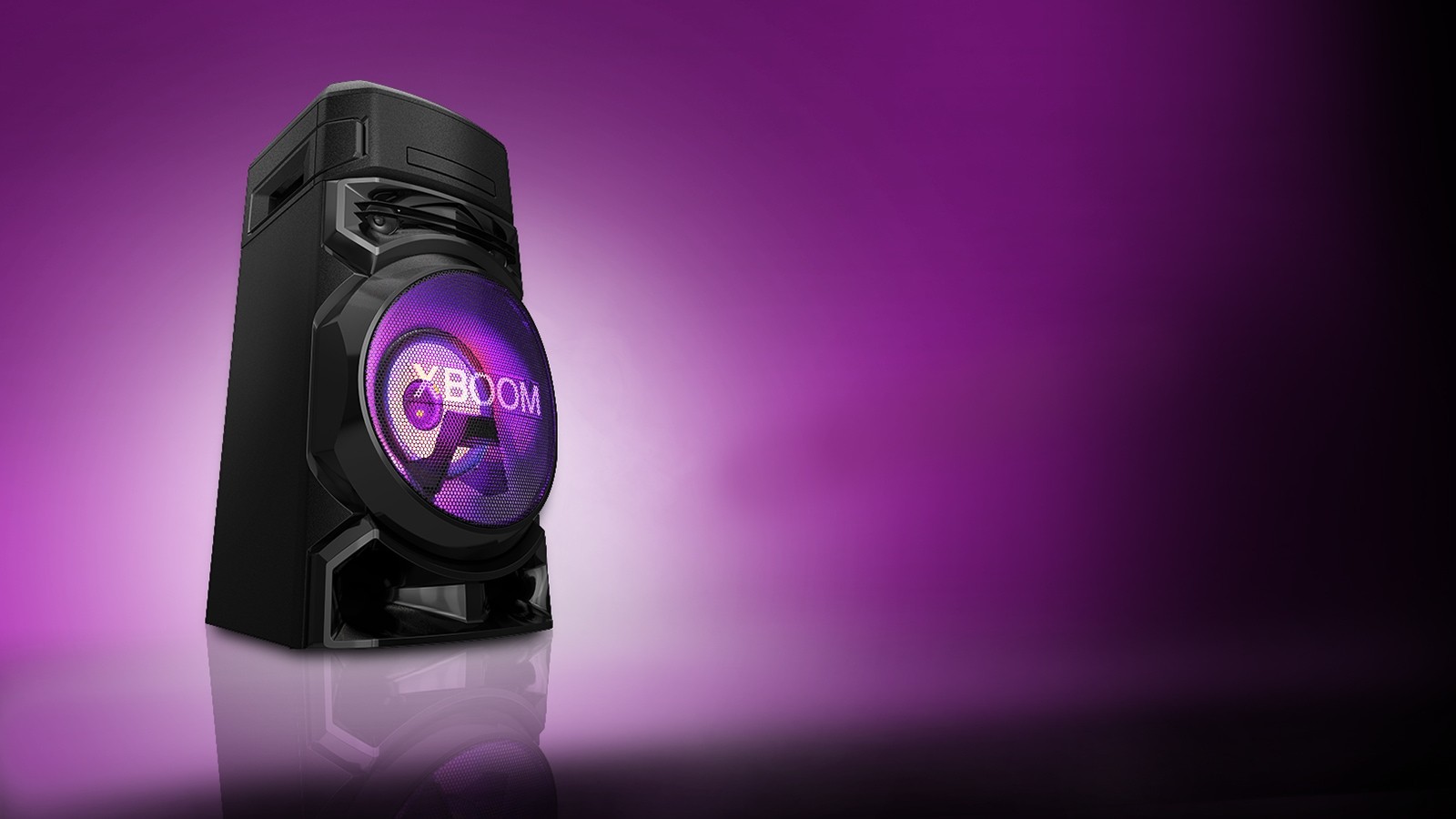 ---
Super Bass Boost
Powerful Sound the Party Will Feel
LG XBOOM ON5 generates extra airflow behind the speaker unit to produce thumping bass that sparks any party into life.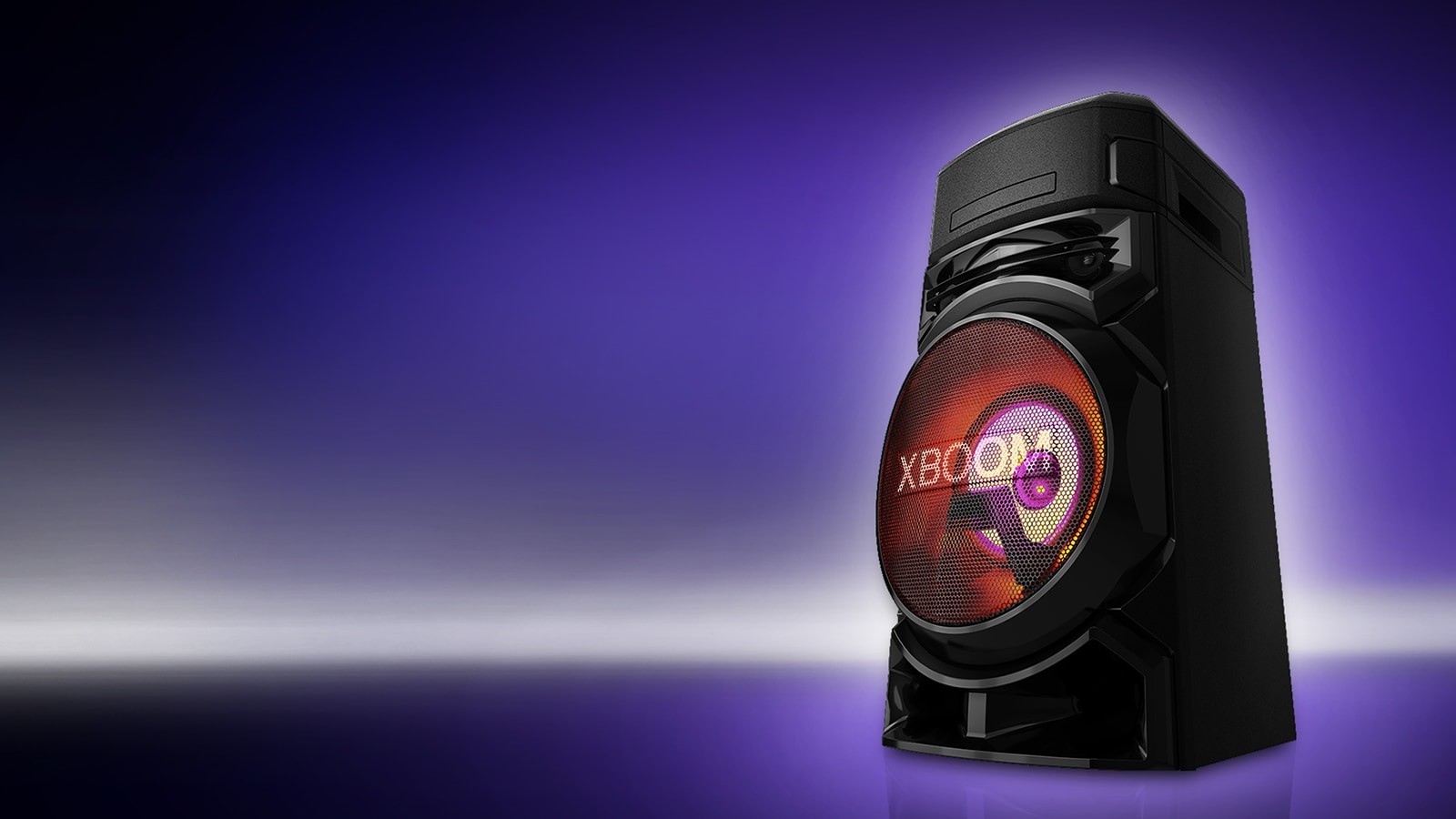 ---
Karaoke Star
Sing It Loud and Clear
Adjust the music and microphone volume separately, reduce track vocals with the Voice Canceller, and tune the music to your voice with the Key Changer. Then when you're ready, sing your heart out.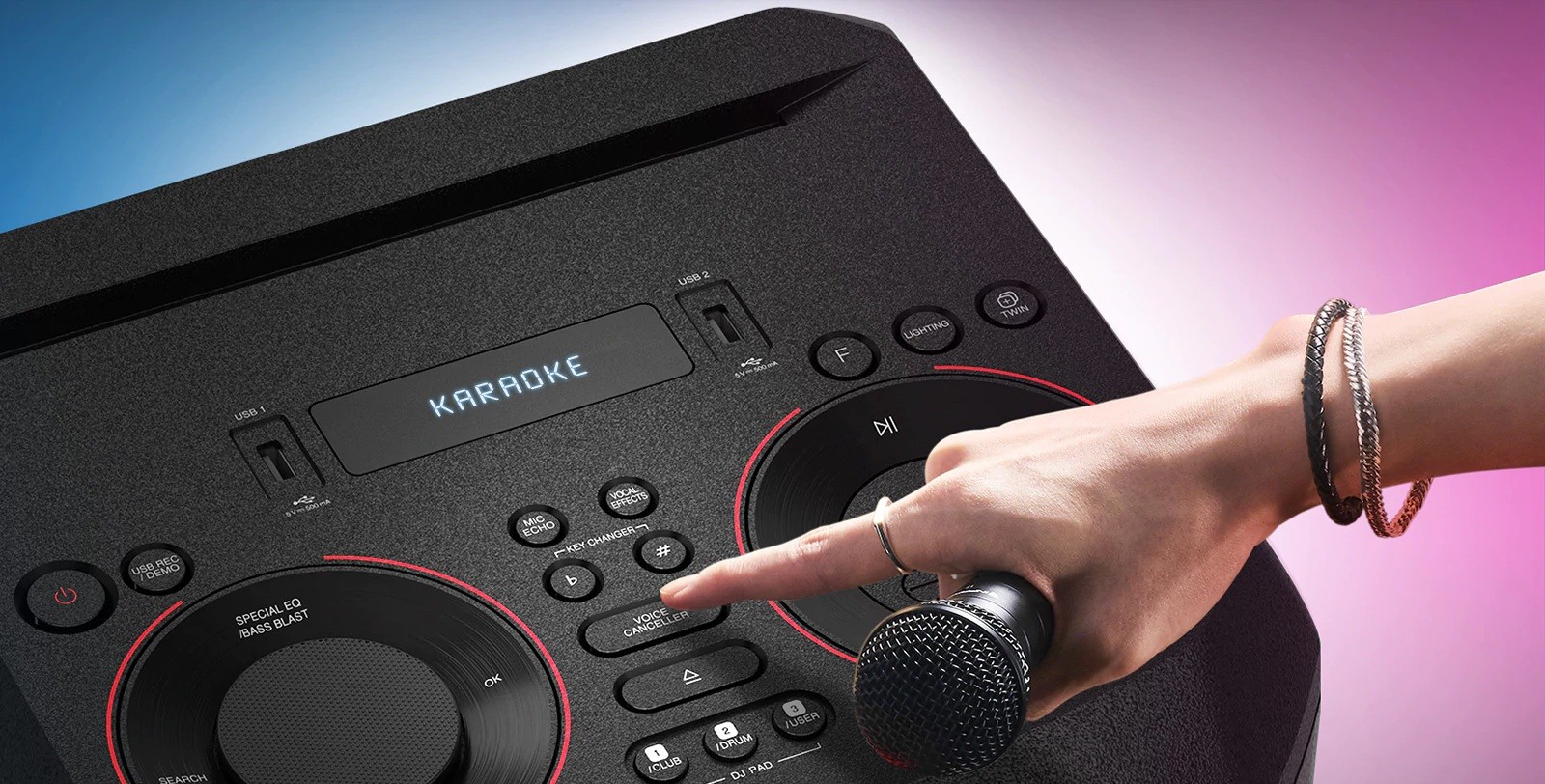 Microphone not included.
Vocal sound is microphone volume for your own voice.
---
Party Saver
Relive the Fun with Friends
Record your playlists and DJ mixes to USB so you can listen back to them at anytime. Copy them to another USB, or even send them to friends over Bluetooth®.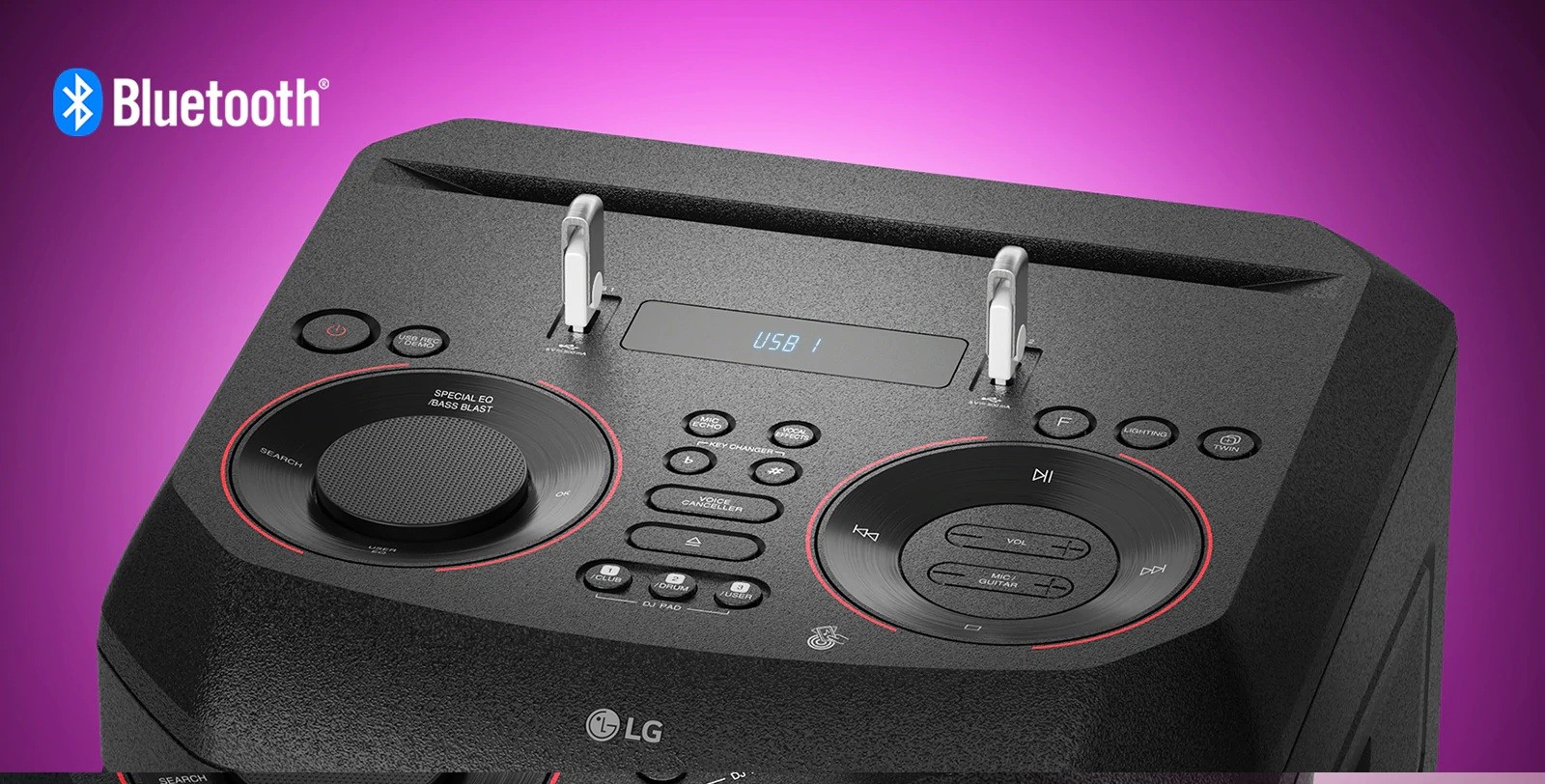 There is no internal storage.
---
Multi Bluetooth & XBOOM App
Share Playlists on One App
Pair three devices at the same time via the XBOOM App. Use any of the connected devices to seamlessly control a playlist with no interruption to music. Get it on the Google Play Store or the Apple App Store.